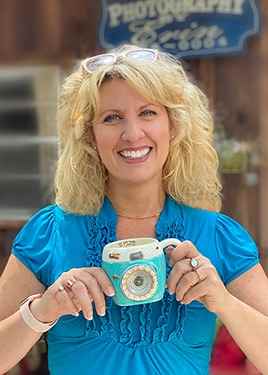 Erin started her full-time photography business Photography By Erin in 1992 after graduating from The University of Georgia with a BFA in Photographic Design.
She trained and worked with a wonderful photographer, Scott Evans owner of The Image Doctor, in McDonough, Georgia.
After marrying her husband in 1997, she moved her Photography business to Laurel, Mississippi. They have one son.

Erin has over 25 years of experience as a professional full-time lifestyle photographer capturing special moments in her client's lives.